Backing up data can be a daunting task to undertake especially when large data is involved. It's more complicated when you have to decide if you are doing a full, incremental or differential backup, what to delete, what to maintain and when a lot of devices are involved. But that shouldn't worry you, with the following questions, you will find backing up data an easy peasy task.
When to perform a backup?
This refers to the time frame, specified period and even the frequency at which you should perform a backup. The answer to this question is simple, back up your data as regularly as possible. Doing it manually is tiresome, most devices and systems support auto backups, and all you have to do is schedule it at regular intervals depending on your preference and the sensitivity of data. Also, you should cater for emergency backups.
What should you backup?
In general, you should backup important data from all your devices. That's your computer, tablet, smartphone, and other devices that you use on a daily basis. The best thing about most of these devices, such as tablets and smartphones is that they come with proprietary cloud storage and if you don't have vast amounts of data, you shouldn't worry about the cost. You just need to enable the automatic backup feature and connect to a secure WIFI connection.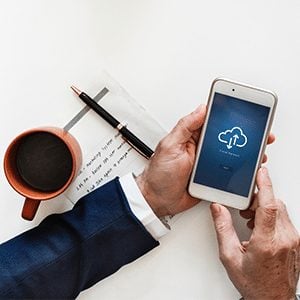 Where to store your backup?
Backups can be regarded as a safety precaution in case the main system fails/compromised. This means you should not store your backups in your main system. You should store your back up in an isolated location away from your main system. Depending on your backup, you might want to keep some near your proximity. Backups are mainly stored in secondary storage devices, network attached storage (NAS), and lastly on the Cloud.
Secondary storage – In this digital era, there two main types of secondary storage to consider, a USB flash drive and external hard drives. A USB flash drive is very portable and can store huge or fewer amounts of data depending on the size. Since its very portable, you can quickly lose it or misplace it. It can also lose memory if used one too many times. An external hard drive, on the other hand, can be portable or fixed, it also stores large amounts of data and doesn't lose memory easily. Back up is done manually on these devices. Be careful not to drop these secondary storage devices.
Network attached storage (NAS) – In a nutshell, this is a specialized computer server or hardware with tons of hard drives which are accessible from a network, hence convenient. With NAS, you can store vast amounts of data, and you can configure automatic backups. NAS has some drawbacks such as it's expensive, needs to be configured, and it requires a higher level of security.
Cloud storage – This can be seen as some of NAS, or somebody's computer that's is very portable and accessible via the internet. In cloud storage, you need to make sure the cloud provider has implemented proper levels of security and your connection to the cloud is secure.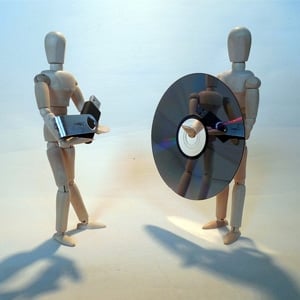 How to backup?
This is the hardest part if done manually. But since most backups are automated, your system can do everything for you with just the right configurations. With backup software, nothing can go wrong.
Lastly, you should always ensure that your backups are secure regarding storage, transfer, and access. For instance, when accessing your cloud backup/NAS, use a secure tunnel, a VPN connection does the job.