Highest Quality Residential Morocco Proxy
Access the web with Morocco IPs for web scraping, ad verification, automation software, bypassing geo-blocks, and more.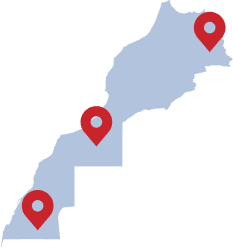 Millions of Residential IPs from Morocco.
There are currently 458,365 Residential Proxy IPs in Russia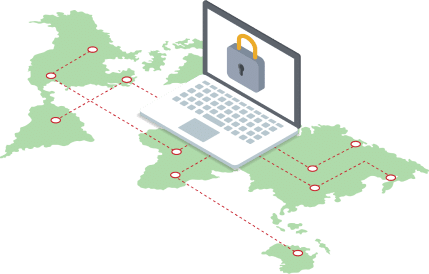 There's only one thing better than a soup pun: a proxy pun. We have bowls full of Moroccan IPs our users can swap through at any time from anywhere. Do your business from Marrakesh, El Jadida, or anywhere in between. Never run out of fresh connections for sending and receiving requests from Morocco. 
Web scraping in Morroco with rotating residential proxies.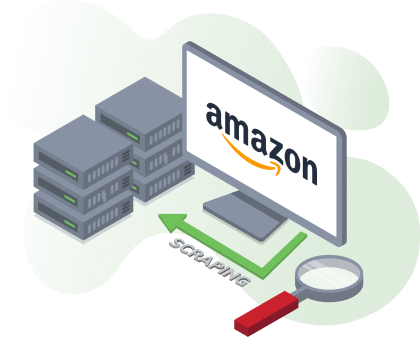 If you're looking for data intelligence in Morocco, you will need fast, reliable Morocco IPs you can rotate. Use our intuitive dashboard to flip through IPs quickly, so you never have an IP ban or trigger web security protocols.
Our proxy rotation solution saves web scraper time and resources by always connecting to the fastest user device available in your chosen Moroccan city. 
Bypass geo-restrictions in Morocco.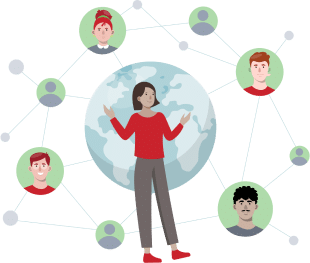 Proxies are the easiest, safest, and most consistent way to access the web free from geo-blocks and content bans.
Reach beyond Morroco internet censorship, and view any Youtube video or streaming service while protecting your identity. 
Set up Amazon seller accounts in Morocco.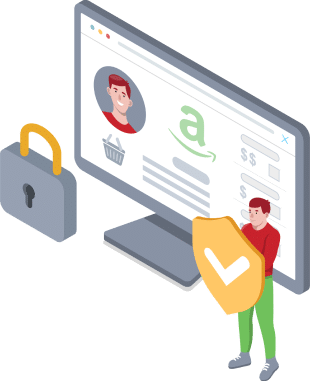 If you want to get to the top of Amazon in Morocco–or anywhere for that matter–it helps to use automation and multiple accounts.
With rotating residential proxies, you can scrape Amazon prices in Morocco to stay competitive and earn the highest possible returns.
Setting up multiple Amazon accounts allows you to get an edge on the rest by corning your niche without being detected.
Another advantage is that you aren't vulnerable to losing your business if Amazon bans an account. 
Want to check in on your Morocco advertisements? Do it quickly and efficiently using IPBurger's sleek proxy management solution. Click through your target locations easily and change your browsing location so you can see what your ad looks like from anywhere in Morocco.  
Whatever you need Morroco proxies for, never run short of them. We guarantee you the fastest proxies from every major location in the country.
Quick Setup and Easy to use.
Set up your account and start using Morocco IPs in minutes. There's no complicated setup–everything is easily accessible from your IPBurger dashboard. 
Try IPBurger's Dashboard for Free with access to more than 75 Millon proxies worldwide
How Residential Proxies Work


STICKY / ROTATING SESSION


Unlock super powers for your business
More Features That Set You Up For Success
There's no limit to the amount of concurrent connections or threads. Now you can scrape or automate anything.
Use unique residential backconnect IP addresses from real mobile and desktop devices in 195 countries across the globe. 
Simplified proxy set up and configuration. Just point and set up in one click. No tech skills required.
Change to a new proxy for each HTTP/HTTPS request and profit from unlimited connections.
Smart routing technology automatically disconnects and quickly rotates away from slow connections.
Our Residential proxies share no sub-network, so they are immune to bulk bans. Every residential IP address in our pool is 100% unique.
Easily view all of the key metrics you need within one proxy dashboard. Upgrade, downgrade, rotate and copy proxy credentials in seconds.
Turn any rotating Residential proxy into a static "sticky" IP address for up to 30 minutes.
Choose from our flexible residential proxies plans
Regular Plans
Premium Plans
Everything on Starter, and:
Accepted Payment Methods:
The #1 Rated Proxy Provider on Trustpilot
Powering over 26,000 PROXY USER.
Don't take our word for it. Here is actual feedback from our customers.


"IPBurger's proxies are the best around. I was having a lot of issues before finding them, and I've had zero issues after switching to them. Their customer service is phenomenal as well, they helped me get set up and made sure I understand how to use their service completely. I highly recommend!"

"I have over 20 Dedicated IPs from IP Burger, and they work flawlessly and connect fast with a simple, clean VPN client. The service they provide is top notch; your support ticket is usually answered within minutes or an hour max."

"After some research I went with IPBurger for a dedicated IP. Heard good things, and so far it's been great! Tutorial to set up was a breaze. Highly recommended"
Things you might be wondering
The process of getting an Ip from Morocco is simple. After signing up for a residential proxy plan, sign into your IPBurger dashboard. Choose Morocco from the list of countries. You can download a list, copy and paste the user name and password into your software or browser extension, or refine your IP localization.
Morocco has Netflix, but it's limited. You must sign up for a residential proxy to get US Netflix if you want a full Netflix selection.
Residential IPs are legal. Everyone has them. Using someone else's IP address is also legal, as long as the IP is being borrowed with consent through a proxy dealer.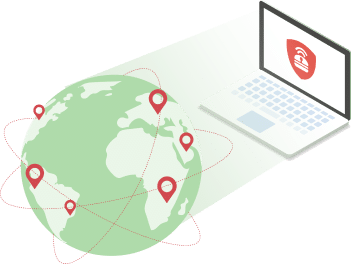 Grain access to the power of public
web data with our best in-class proxies
Access a network of more then 75 Millon proxies and start growing your business today