Proxy plans that starts as low as $79/mo
Sell on Etsy like a pro with top-tier residential and fresh proxies. Have more Etsy Accounts | Automate them with Etsy Bots | Bypass Etsy Bans
Cancel anytime. No tech-skills required.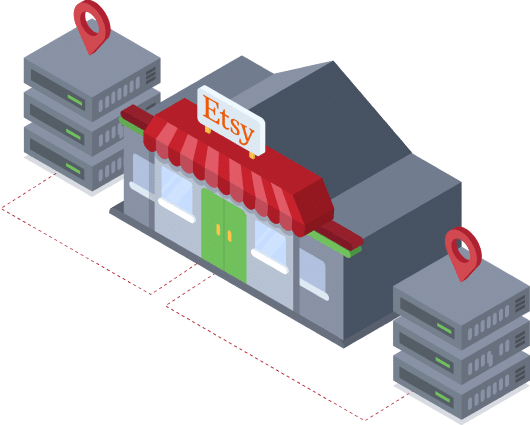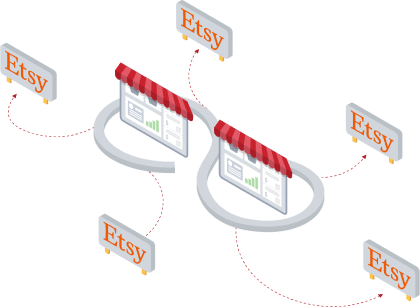 Safely Create And Manage Multiple Etsy Accounts The Easy Way With Residential And Fresh Proxies.
Etsy allows multiple accounts if each shop is for a distinctly different business. 
For example, your hand-knit cat sweaters and lovely taxidermy handbags can have their own special stores.
This makes it easy for your marketing strategy. 
In our example, the first business might target single, middle-aged women—the other…people with a deadly sense of fashion.
But what if you want to create multiple Etsy stores for the same niche?
Simply put, it puts you in the fast lane to ban town.
But if you mask your IP address with proxies and follow the Etsy Stealth Account protocol, you can create as many as you want!
Etsy has some of the most strict policies on account verification.
 It's not easy, but it is possible and puts you in a position to grow your Etsy business faster than others. 
Use Etsy Bots Without The Bans.
Etsy bots help free up your time. Answering simple questions, updating stock, shipping, and bulk listing is done automatically with easy-to-use services.
Did you know Etsy bans clients caught using 3rd party automation software?
It's true. Spammers and scammers tend to use the same kind of helpful software, and instead of sorting out the good from the bad, Etsy cuts down any accounts that demonstrate automatic activity.
There is a way around it.
Etsy notices you when your IP address sends too many requests. Instead, use rotating residential proxies to split up the request load. 
When your bots send their requests through thousands of different user devices, Etsy won't know any better.
That way, you can freely use Etsy bots to upgrade your services, offer a better customer experience, and increase your sales.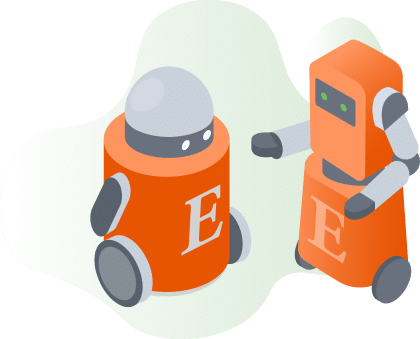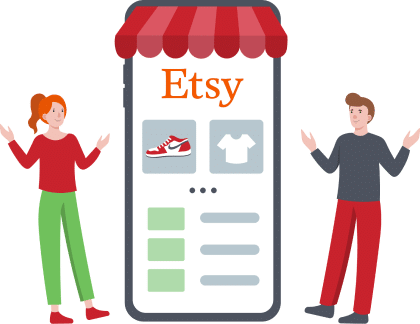 Never Lose Buisness With Etsy Account Bans Again.
Create and manage multiple stealth accounts, corner the market, and keep it that way. 
Even if you lose one account for some reason, you have others.
The downtime alone can sink a business. 
Customers flock to another artist, and you're left waiting on the good graces of Etsy policy enforcement.
Instead, invest in your business. Along with the utility of insuring your business, residential proxies allow you to use your favorite automation tools to provide a calm and efficient experience for both you and your fans. 
Easily Manage Etsy Accounts On An Intuitive Proxy Dashboard.
Localize your proxies for country, state, and city-level targeting. Simply point-and-click for the settings you want, including device, browser, and protocol.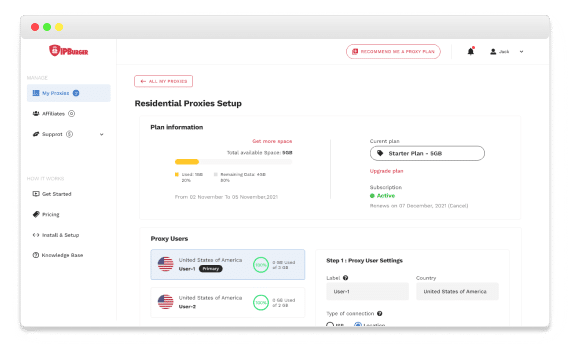 Create And Manage Your Etsy Accounts
Choose between Residential or Fresh proxies



"IPBurger's proxies are the best around. I was having a lot of issues before finding them, and I've had zero issues after switching to them. Their customer service is phenomenal as well, they helped me get set up and made sure I understand how to use their service completely. I highly recommend!"

"I have over 20 Dedicated IPs from IP Burger, and they work flawlessly and connect fast with a simple, clean VPN client. The service they provide is top notch; your support ticket is usually answered within minutes or an hour max."

"After some research I went with IPBurger for a dedicated IP. Heard good things, and so far it's been great! Tutorial to set up was a breaze. Highly recommended"
Flexible residential plans for Etsy Proxies
Regular Plans
Premium Plans
Everything on Starter, and:
Accepted Payment Methods:
Static Residential Proxies
Accepted Payment Methods:
Accepted Payment Methods:
Billed $10.95 every month
Billed $64.95 every 12 months Saving

$66.45

yearly
Billed $40.95 every 6 months
What a VPN will offer you
Everything on Starter, and:
Accepted Payment Methods:
Frequently Asked Questions About Etsy Proxies
Generally, most people choose to follow an appeal process to reinstate their account. The appeal takes a long time and results in lost revenue and lost customers. Even if you're not guilty of violating their terms of service, you may never get your Etsy account back.
The best plan of attack is to create a new account. But you can't simply use the IP address and personal details of the banned account. Instead, you'll need to mask your IP with residential and fresh proxies and create your account with new banking information and identity verification.
You can duplicate this process and manage your stores using multiple stealth Etsy accounts. That way, you can return to business faster and never run into these complications ever again.
Scraping travel fare data can be a daunting task for a beginner. But with the right tools, it becomes an easy job.
Here are the steps to scrape flight data:
1) Find a flight data provider
2) Create a Python script
3) Install Python packages
4) Use Selenium to automate scraping process
5) Execute your script on different browsers
A residential proxy is an intermediary that uses an IP address provided by an Internet Service Provider (ISP), not a data center. The main benefit of residential proxies is their high anonymity level and low block rate. Residential proxies allow you to choose a specific location (country, city, or a mobile carrier) and surf the web as a real user in that area.
You can choose to have a rotating IP (which gives you a new IP address for every connection request) or keep the same IP for up to 30 minutes (sticky). Control this in your client dashboard.
You receive full access to our entire network of 60+ million IPs. You are only limited by your traffic utilization.