Simple, Secure, and Reliable Sneaker Proxies
Never Worry About Sneaker Bot Bans Again! Thanks To Sneaker Proxies!
Works with all major sneaker bots: Another Nike Bot, Supreme Bot, EasyCop Bot, Better Nike Bot (BNB), Nike Slayer, AIO Bots, Nike Shoe Bot.
Cancel anytime. No tech-skills required.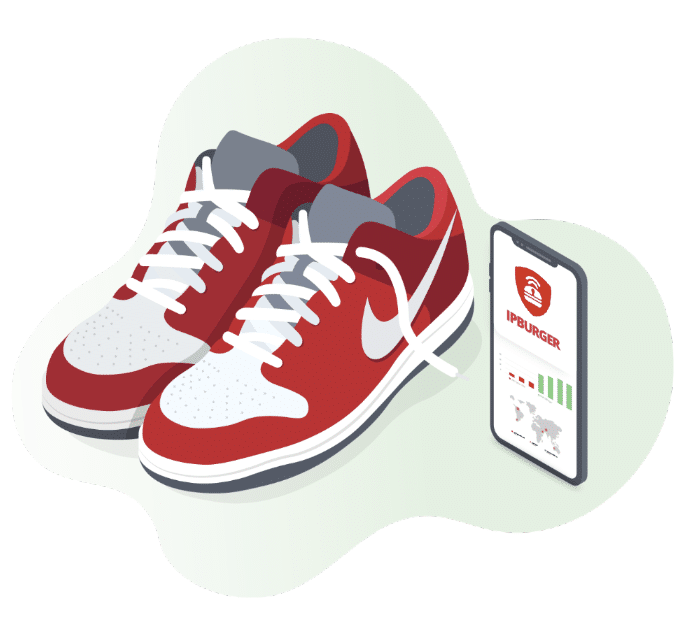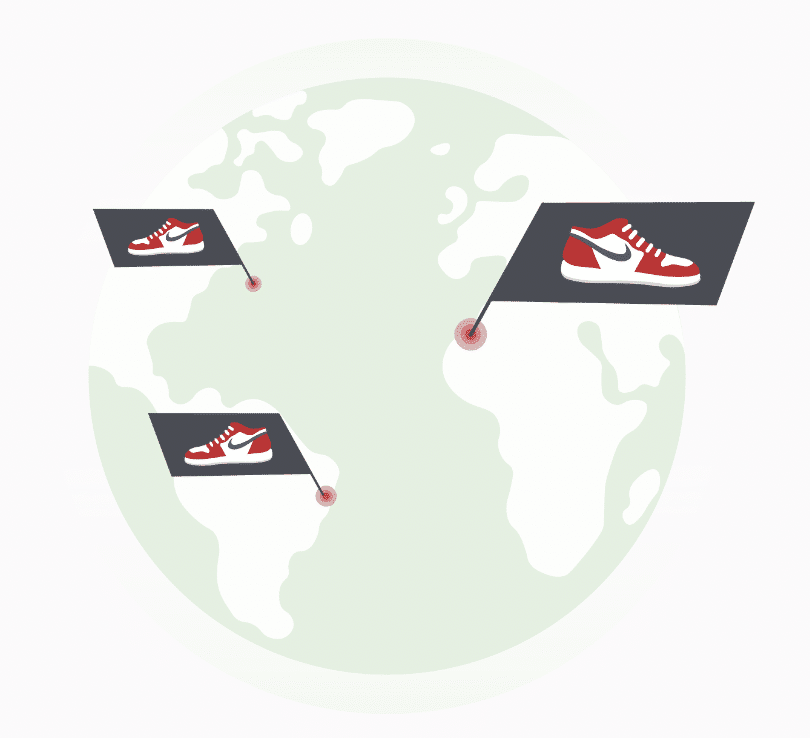 Untouchable Sneaker Bots, Anywhere In The World
If any two things can win you more sneakers, it's checkout speed and ban prevention.
Speed Is Vital For Sneaker Releases
That's why you need to connect to a proxy a stone's throw away from your target. It just so happens that we have rotating residential proxies right next door to all major sneaker retailers.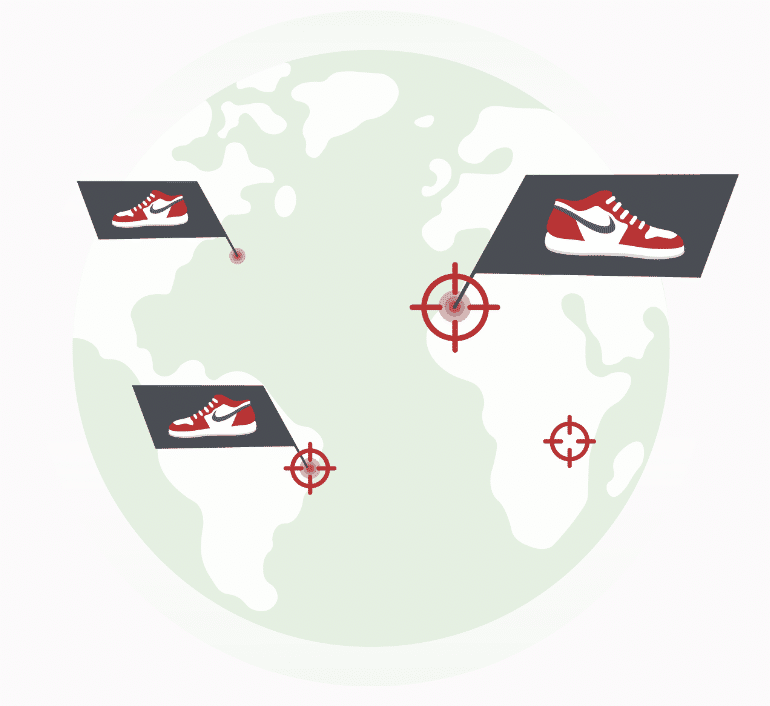 Unlimited Connections and Threads
Run unlimited tasks at each sneaker drop with access to thousands of rotating sneaker proxies. Every package we offer includes unlimited connections, so prepare to unleash your sneaker bot to its full potential.
Authentic Customer Profiles
Cop manually? Sneaker proxies will help you create real profiles on sites like Nike and Adidas so you can enter sneaker raffles multiple times without getting filtered out.
Robust User-Friendly Experience
If you're new to proxies – don't worry! Our minimalist dashboard is as user-friendly as they come. The initial setup takes just a minute, and you're ready to cop. Otherwise, just let our proxy rotator do the work.
Flexible residential plans for Sneaker Proxies
Regular Plans
Premium Plans
Everything on Starter, and:
Accepted Payment Methods:
Static Residential Proxies
Accepted Payment Methods:
Accepted Payment Methods:
Billed $10.95 every month
Billed $64.95 every 12 months Saving

$66.45

yearly
Billed $40.95 every 6 months
What a VPN will offer you
Everything on Starter, and:
Accepted Payment Methods:


"IPBurger's proxies are the best around. I was having a lot of issues before finding them, and I've had zero issues after switching to them. Their customer service is phenomenal as well, they helped me get set up and made sure I understand how to use their service completely. I highly recommend!"

"I have over 20 Dedicated IPs from IP Burger, and they work flawlessly and connect fast with a simple, clean VPN client. The service they provide is top notch; your support ticket is usually answered within minutes or an hour max."

"After some research I went with IPBurger for a dedicated IP. Heard good things, and so far it's been great! Tutorial to set up was a breaze. Highly recommended"
Unblockable Sneaker Bots on Any Sneaker Site
Most sneaker proxy services are datacenter proxies that share a sub-network. If you use these, all your proxies can get banned at once. No one wants that to happen!
That's why we stand behind our sneaker proxies. Every one of them uses a residential IP from a unique user device.
Our sneaker proxies come from real devices all over the US, UK, and Canada so that your sneaker bot can cook anytime, anywhere. 75M+ proxies right next door to: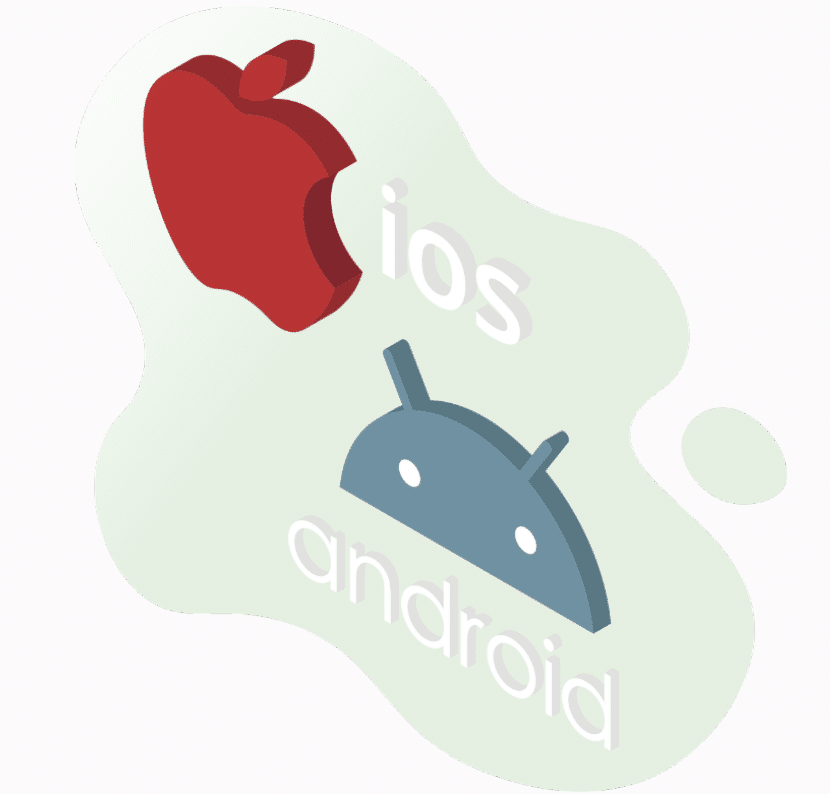 If you use a sneaker server or sneaker app to cook while you're away from home, can you still use a proxy?
Of course you can!
Our sneaker proxies fully integrate with both Android and iOS. Create a free account and see just how easy it is.
Sneaker Proxy Support from Real People
Get live support 24/7 from our helpful team of proxy experts. We can help you pick a plan, resolve a technical issues or setup proxies with your sneaker bot!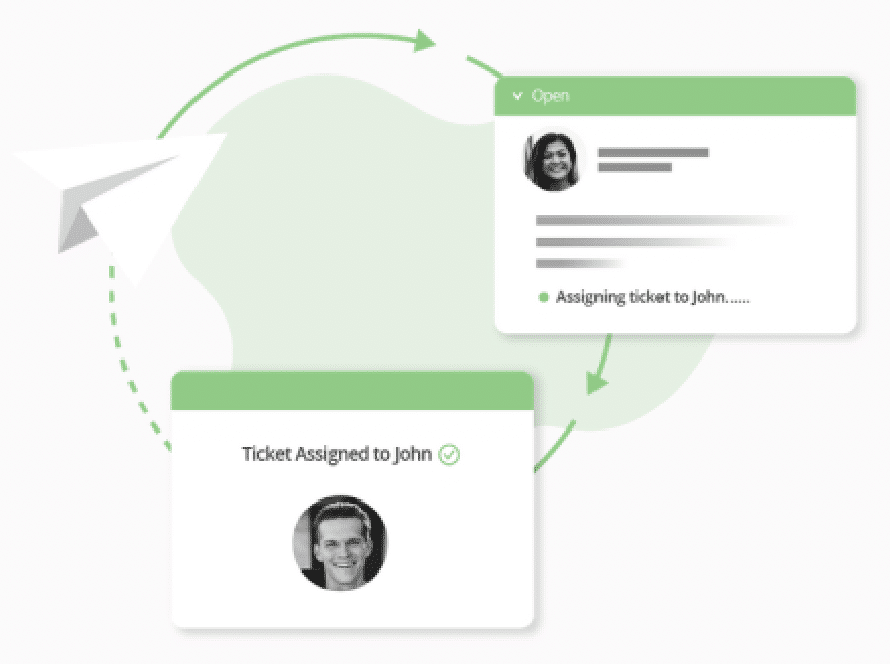 Create your account today and experience the power of IPBurger Residential Proxies