Cloud services offer convenient ways in which you can access your data and information without carrying your hardware storage devices. But since they use the internet, cloud services are also vulnerable to a myriad of risks and threats. Here are some tips in which you can protect your cloud data;
Avoid storing sensitive information
Internet privacy can be breached anytime and due to this reason, storing personally identifiable information (PII) in your cloud is a NO. There are many risks, for instance, if your cloud service is breached, PII can be used in identity theft and wreak havoc in your financial accounts. Also, hackers may get information that can be used to blackmail you.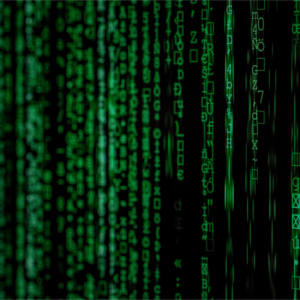 Encrypt your data before uploading it to the Cloud
Encrypting your data means that no one will have a peep at it even if your cloud service is breached. Also, encryption can give you some confidence in storing some confidential information in the cloud as long as you keep the decrypting key away from the reach of cybercriminals.
Use cloud services that encrypt your data
For enhanced security and privacy, after encrypting your data, upload it to a cloud service that also encrypts your data. This will provide an additional layer of protection or what can be seen as double encryption. This extra layer of security offered by cloud services is known as zero-knowledge proof. This means that even the cloud provider won't know what your data contains. The key for this encryption always stays in your device.
Read the terms and conditions of the cloud service provider
Most people just scroll through and then click 'accept' in terms of service and privacy policies of cloud providers without even knowing what the service entails. Some cloud providers may state that they have a right to redistribute some kind of data such as your images. Other may indicate they have a right to remove your content from their cloud if it's objectionable. Others may also state that they have the right to scrutinize your data without notice and prior disclosure. If you accept to these terms without reading them, you might as well as be posting your data on the open internet.
Use a strong password and Two-factor authentication (2FA)
When setting up your cloud account, use a secure strong password of at least 8 to 12 characters long. This password must contain uppercase and lower-case letters, symbols and numeric. The password should not include your name or anything that associates it with your account. Also manage your password frequently.
Apart from a strong password, also implement 2FA, most cloud services offer it. 2FA will help secure your cloud account even if by chance cybercriminals get hold of your password.
Have a backup up of your data
The cloud can be convenient, but it can also be unreliable at times. For instance, you won't be able to access your data if you don't have an internet connection. In another scenario, hackers may alter or delete your online backup. The cloud service can also be down due to maintenance. To protect your data, have a backup of your backup preferably on an encrypted hard drive.