It is not entirely clear exactly when online streaming became such an integral part of our days and nights. Are you stressed? Watch a movie. Are you bored? Enjoy several seasons of your favorite TV series in a matter of hours. Have some company? A good romantic comedy will provide the perfect ambiance. Are you alone and want to relax? Stream your preferred sitcom production. Want to learn? There are thousands of documentaries with fascinating educational purposes.
As you can see, online streaming can provide a ton of value with regards to your entertainment needs. That's why the platforms and multimedia libraries that foster this activity, such as Netflix, Hulu, the BBC iPlayer, Amazon Prime Video, and others, have gained so much popularity, no matter the location.
Kodi: The All-in-one Entertainment Center
However, let's not forget about one of the most reliable and versatile online tools available in the field: Kodi. Imagine having a home theater that you can also use to reproduce music and video, slideshows, and Internet content without having to pay a penny. That is Kodi.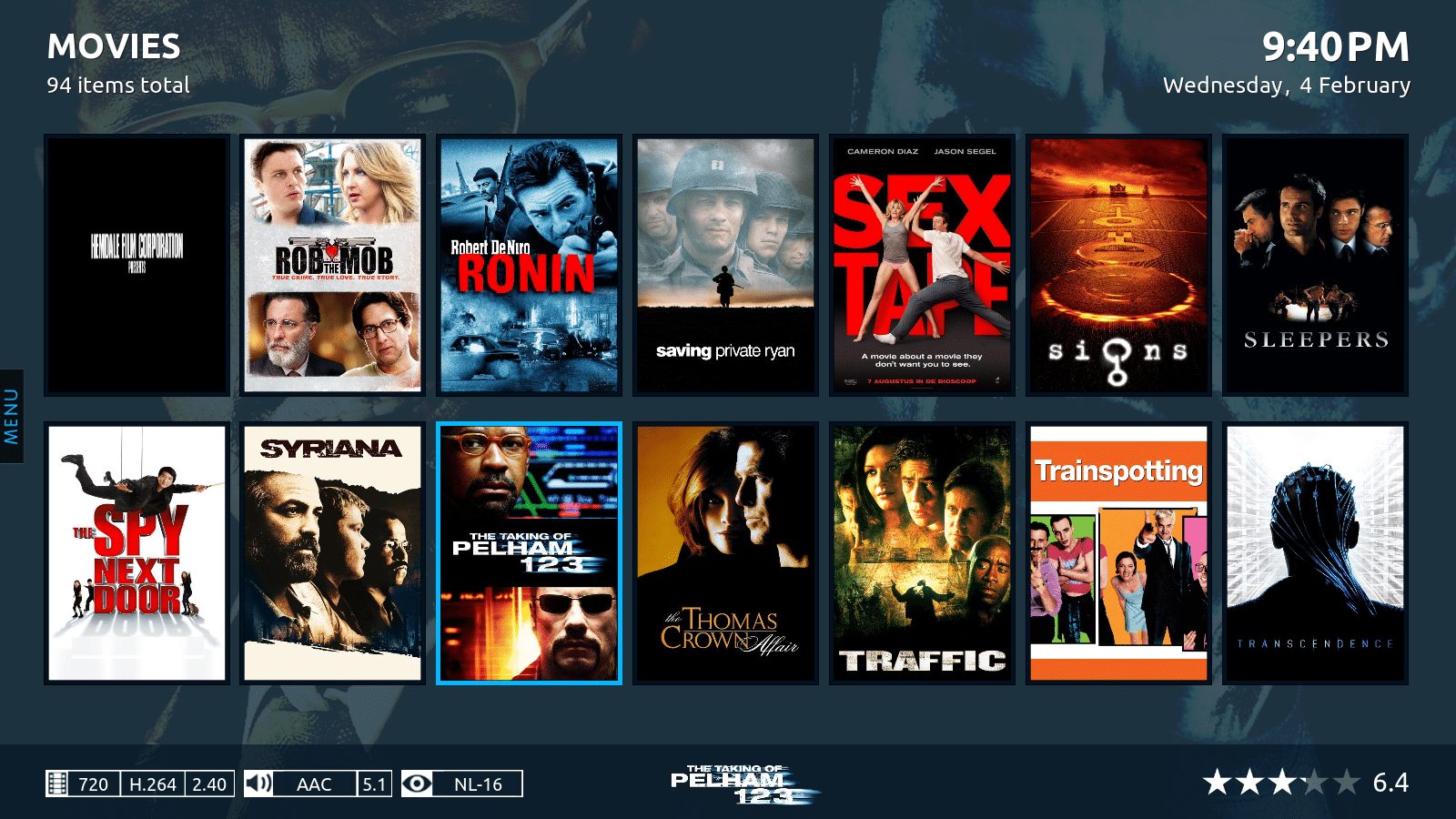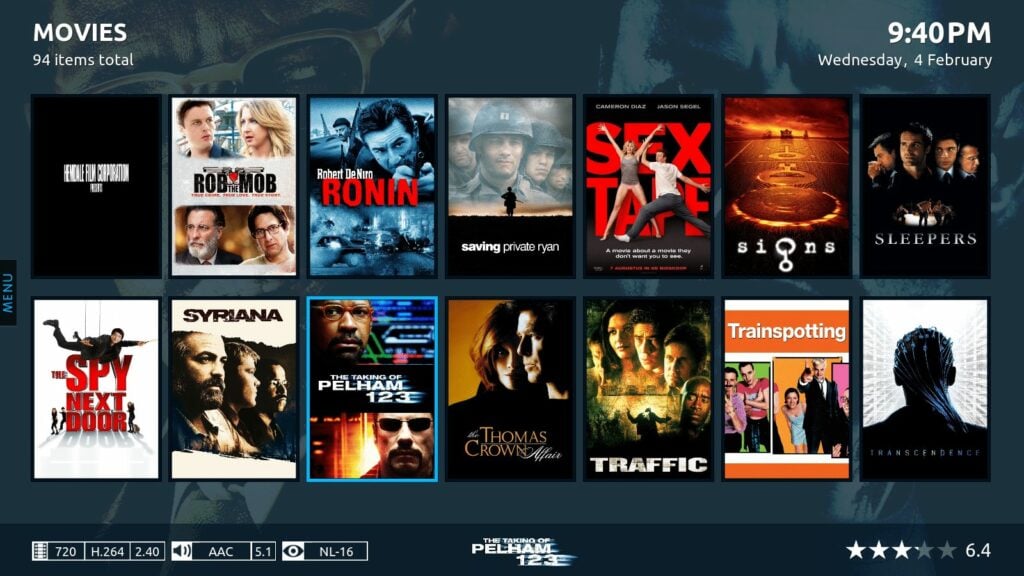 Kodi is an app that acts as a home theater, feeding on the content you have available in your device or from the Internet. With it, you can play music and videos, watch movies or series, and even look at your saved pictures from the comfort of your smartphone, in your desktop computer, or even in a big fat Smart TV.
Kodi is an open source software creation that can turn any device (for example, Android, Linux, iOS, macOS, or even Windows) in a virtual multimedia center. The magic of Kodi is that it can support and run several formats.
Kodi appeared on the scene in 2002, but then, it was far from what it is today. It even had another name: Xbox Media Center and was known as XBMC. It was reinvented as Kodi in 2014.
A Highly Customizable Experience
If you want to know how to use Kodi, stay with us. The service itself doesn't have its own content. However, you can easily access films, music, series, videos, and even games thanks to its customizable interface. The media, then, can be hosted from hard drives, DVD, Blu-Ray discs, or the Internet, via "add-ons."
There are no limits when it comes to Kodi and the content you can stream with it. Add-ons are nothing more than "patches" that let users access programs that were created and developed by third parties.
The add-ons may be official (audited and verified as quality plugins) or unofficial (not recommended by Kodi, but you can find virtually anything thanks to them.) Most of them are housed in repositories for easier distribution. The Kodi app includes the official add-ons by default.
To fully enjoy the Kodi experience, users will benefit from adding a VPN app to enhance privacy and security, two elements that will be needed especially if you are going to acquire unofficial add-ons. Secure VPN brands such as IPBurger VPN are perfect for Kodi.
In this guide, you will learn how to add Kodi add-ons, both official and unofficial. The latter comes with the caveat that any security or functionality issues that derive from their use are not the responsibility of Kodi. Most repositories and add-ons ask for the client to run, at the very least, the Kodi v17.x, which is the Krypton.
How to Use Kodi:
Installing Official Add-ons
Open your Kodi app.
Select the Add-ons option (you can find it on the left side menu).
You can view the available add-ons by using the Add-on browser (to enter, select the "Enter add-on browser" button in your preferred category.) You can also install add-ons directly from the official Kodi repository by clicking on the package icon at the top left of the Add-ons display.
Select the Install from repository option.
From this step, if you don't have any installed repositories, the system will show you a list of folders with Kodi's official repos, and if you are interested in one, choose its name from the list. If you have an unofficial repo installed in your network, you will see a list of available ones, and you will now choose the Kodi Add-on repository with Team Kodi as owner.
You will now see the details of your chosen Add-on.
Click Install.
Once completed, your add-on will show a check at the left.
To launch your add-on, select the Open button.
How to Use Kodi:
Installing Unofficial Add-ons
Open the Kodi system.
Go to the Settings page, below the Kodi logo.
Go to the System Settings.
Browse for the Standard option in the lower left part of the display. Double click and it will now read "Expert."
Click on Add-ons.
Go to the Unknown Sources button. Ignore the warning message (by now, you know that installing Kodi unofficial add-ons may be dangerous) and select Yes. You will now allow Kodi trust unknown sources.
Go back to the main screen. To do so, press the ESC key.
Select File Manager.
Double click on Add source.
A dialog will appear prompting you to add a source.
Choose None.
Enter the URL of your repository to add.
Select OK.
Enter a name for this media source, write the name of the repo.
Click OK.
Go back to the File Manager interface. You will see your newly created path/source.
Go back to Kodi's main screen.
Click on Add-ons.
Select the package symbol at the top left.
Select the Install from zip file option.
Select your chosen source name, and you will see folders and subfolders.
Browse the correct path.
Select the .zip file for your desired repo.
The repository's installation will begin.
Choose the Install from repository option.
You will see all the available reports. Choose the one you just installed.
You will see a list of add-ons.
Click on the add-on you want and the layout will show the details.
Select the Install button in your chosen add-on.
The installation will start. After successful installation, you will see a check mark on the left.
Are you using Kodi? Let us how you secure your steaming activities!