TRUSTED BY 26,000 USERS. FEATURED ON:
Static Residential Proxies
ISP proxies are residential IPs provided by an Internet Service Provider (ISP), not a data center. ISP proxies have many use cases including SEO, Web Scraping, Streaming, making purchases or simply browsing the Internet.
Read More
Accepted Payment Methods: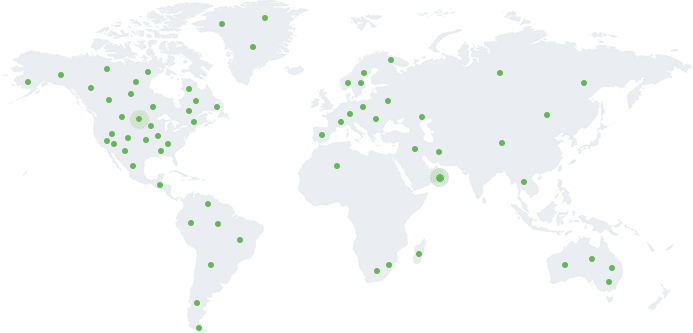 Static Residential (ISP) Proxies in the US and UK
Static Residential Proxies, or ISP Proxies, provide a single-user IP address from an Internet Service Provider (ISP). They offer the speed of a data center proxy while appearing as a regular home connection. This unique advantage allows for smoother operations on platforms that may flag, ban, or display a CAPTCHA on a datacenter IP.
US Static Residential IPs
UK Static Residential IPs
More Locations Coming Soon
Enjoy Consistent, High-Speed Connections with ISP Proxies
Say goodbye to the slow or inconsistent connections you get with rotating proxies. ISP Proxies offer 1 Gbps blazing-fast, reliable speeds for browsing, managing accounts, or automating tasks.
No IP blocks or bans
1 Gbps High-Speed Connections
100% unique IPs
Keep your IP as long as you'd like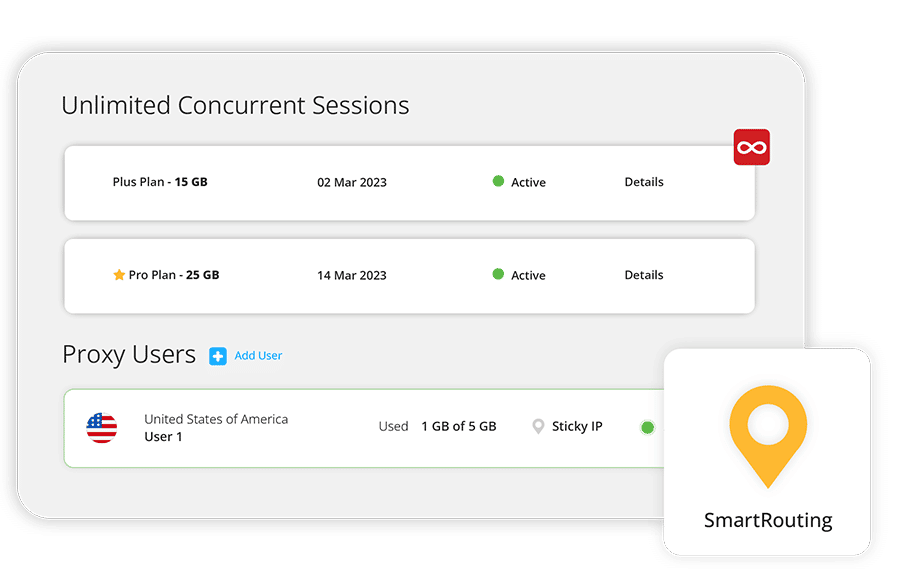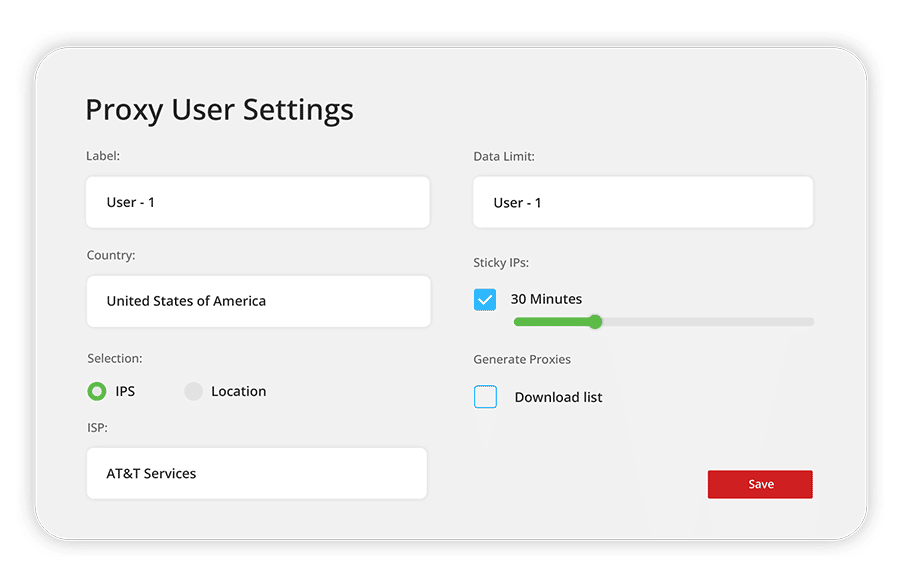 Simplified Control Over Your ISP Proxies
Our user-friendly dashboard makes managing your ISP Proxies a breeze.
Keep the same IP as long as needed
Monitor your data usage
Easily manage your accounts
Integrate With Any Application​
IPBurger Static Residential Proxies are easy to integrate with 1,000's of tools and services.
Simple 'copy and paste' credentials
Fast and Easy Setup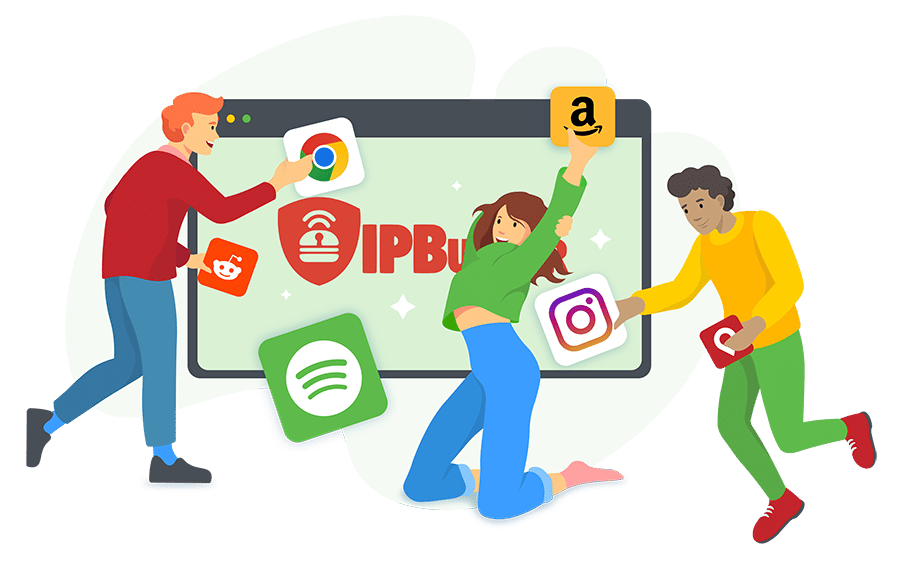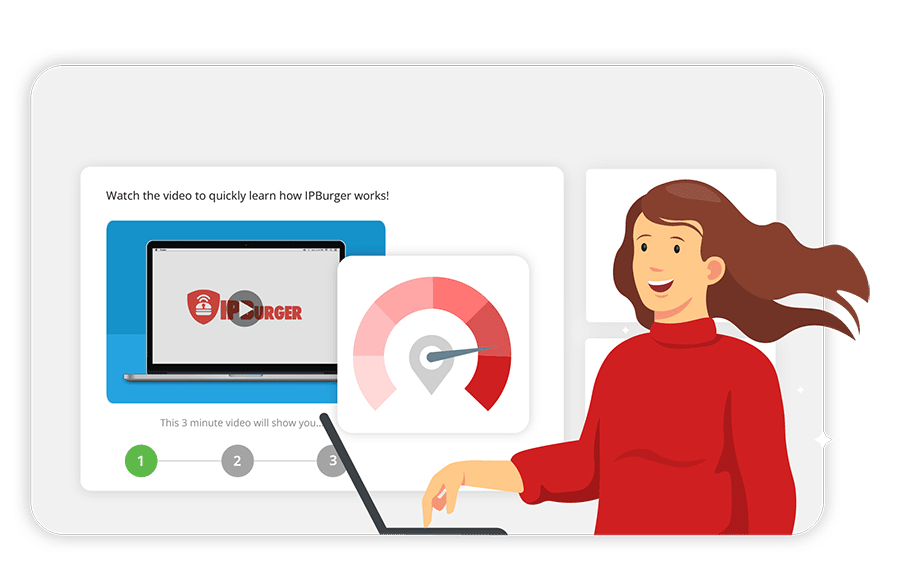 Create and Manage Accounts Without Fear of Detection or Bans
With ISP Proxies, manage multiple e-commerce stores, social accounts, and even bypass blocked websites seamlessly. Our Static Residential Proxies are recognized as authentic residential IPs, ensuring you remain uninterrupted and undetected, safeguarding against blocks or account bans.
Included Proxy Manager for Chrome and Firefox
You don't need to be a tech genius to use residential proxies. We provide an easy to use Proxy Manager for Chrome and Firefox
Download the Extension
Enter your credentials and start using right away
Or use your own application(s)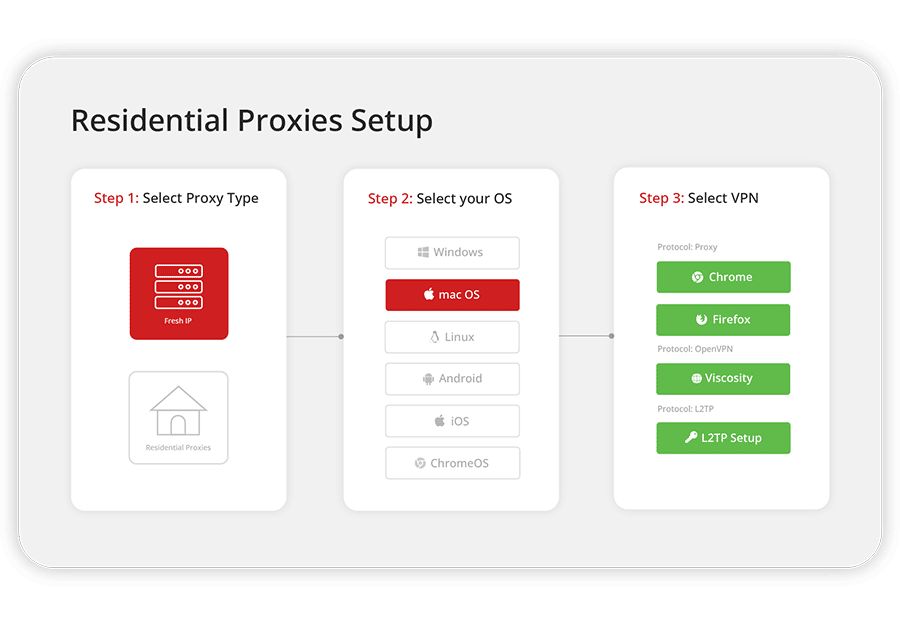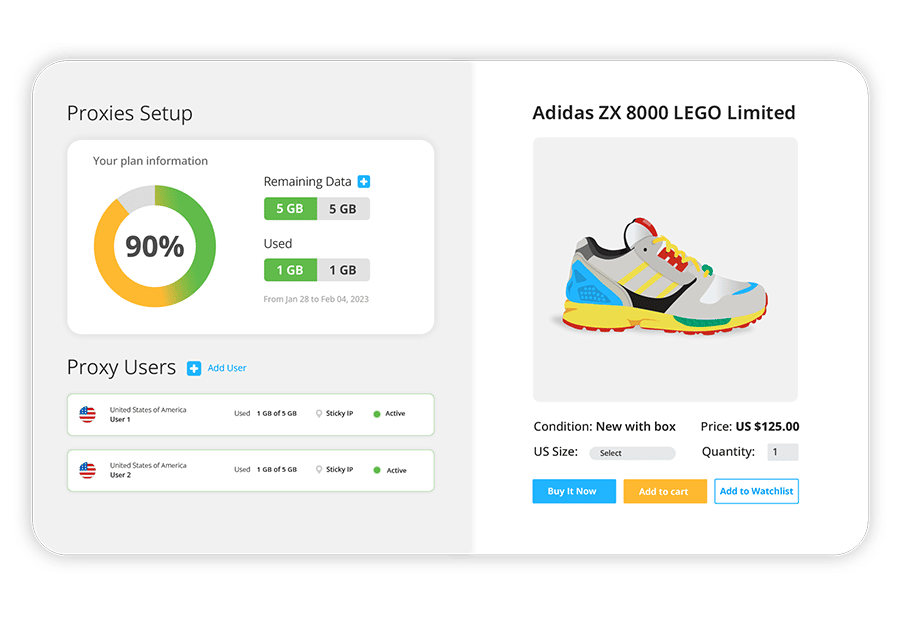 A Perfect Solution for Many Use Cases
E-Commerce: Maintain anonymity while managing multiple stores or accounts.

Social Media Management: Effortlessly run and manage multiple social media accounts without triggering security measures.

Geo-restricted Content: Access blocked websites around the world with a Static Residential IP that's not shared with anyone else.

And so much more!
Everything You Need, All in One Place
IPBurger makes it easy to get every feature you need in one place. Here's a look at what you get: 
Private Residential Static IPs
Ultra-Fast 1Gbps Speeds
Stable, Non-rotating Sessions
Free 30 GB Traffic per IP 
DNS/IPv6 Leak Protection
No Subnets
Detailed Usage Statistics
And more!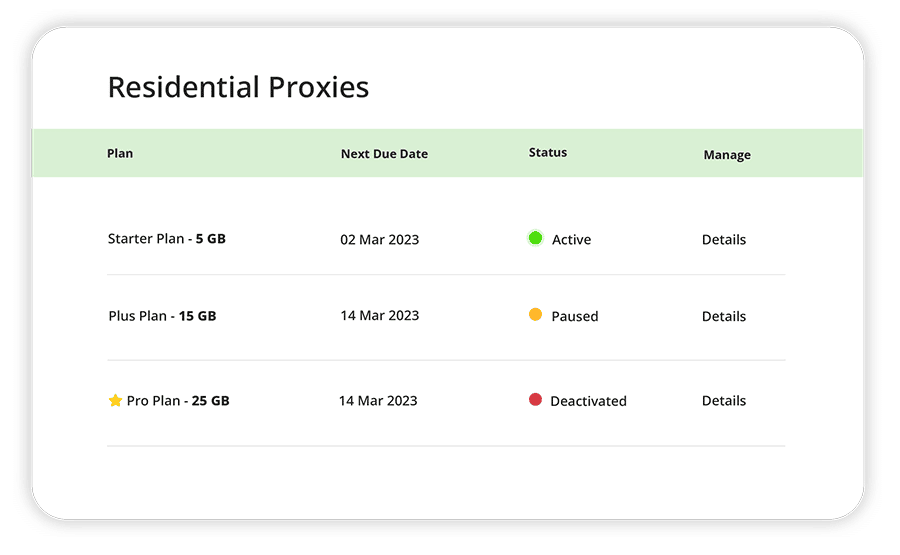 Not to mention these features...
Scale Your Business
With The Most Advanced
ISP Proxies
On Earth
Join the #1 Award-Winning Proxy Network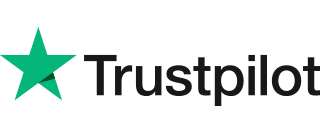 In the past few years I've been RDPs…
"In the past few years I've been using RDPs and really it was a nightmare regardless that it was super slow it wasn't secure at all, then I tried IPBurger it's very very very secure never been disconnected very fast, clean and professional proxy! Highly recommended!!!"
Easy to install!!
"I signed up for Ipburger as they have lots of USA city's and the one I was looking for. It was so easy to install and get up and running and is working great. No captcha's! Great value for the price as well."
This website helped me improve my business
"This website helped me take my business to the next level. The support is great they are always solving my problems in time and it offers a great price compared to other websites that provide the same service."
ipburger came highly recommended across…
"ipburger came highly recommended across multiple message boards. before i purchased my first IP i chatted with a rep who gave me excellent recommendations and after payment confirmation i was able to use the service immediately. i had a small hiccup with subscription and i submitted a ticket and immediately received support. excellent platform overall"
The Best Proxy and High Class Support
"At first, they were not working at my targeted site but they support was very friendly and gave a new plan with better proxies which helped to solve this issue. Works great on the site. Can recommend only because of the support and obv proxy will be UHQ for the price you pay"