The 21st century is much more fun with the emergence of the e-commerce industry. You can order for products right from the comfort of your home — and get it delivered to your doorsteps within minutes.
If you manage an e-commerce store, pat yourself on the back because you're making life easier for folks around the world.
With millions of online entrepreneurs across the globe today, cybersecurity is a business threatening issue, and having a secure online store is much more than a luxury — it's a necessity. 
Every three seconds, accounts are suspended across various online platforms like eBay, PayPal, Amazon, Upwork, and Google Ads.
That's millions of people going out of business each month.
Here's the thing; you don't have to do anything wrong to be banned — so it can happen to anyone at any time.
Pretty bad! Isn't it?
Here's where Virtual Private Network (VPN) comes into play…
Cyber threats don't only affect online business owners; customers are also affected by security issues across the web.
Therefore, as a customer, you'd need to protect your online presence for a more secure transaction.
E-commerce owners can take their business to the next level by securing their online shops and enabling their customers to have a smooth, safe transaction.
Having an HTTPS website is not enough — you should take more advanced measures by using a VPN.
Here's how it works…
VPN protects your site by making the IP address invisible to spies and third-party agents. It also masks your real location as your business would be operating from multiple locations.
This way, you won't have to worry about geographic restrictions, and customers from several locations would have free access to your website.
Furthermore, traffics to your website would be encrypted. Data encryption is particularly relevant to customers as they won't be disturbed by irrelevant Ads.
VPN also clears login details and metadata. It's a great way of protecting your business from prying eyes.
Undermining your security system is quite impossible with VPN.
Having a VPN is the way to go, but it all boils down to the kind of VPN service that's ideal for your E-commerce business.
You can either opt for the Shared IP or Dedicated IP. Both offer a secure online connection.
If several people share a single IP address, it's a shared IP.
Dedicated IP is ideal for folks who manage an E-commerce shop or those who are looking for protection when accessing a secured website.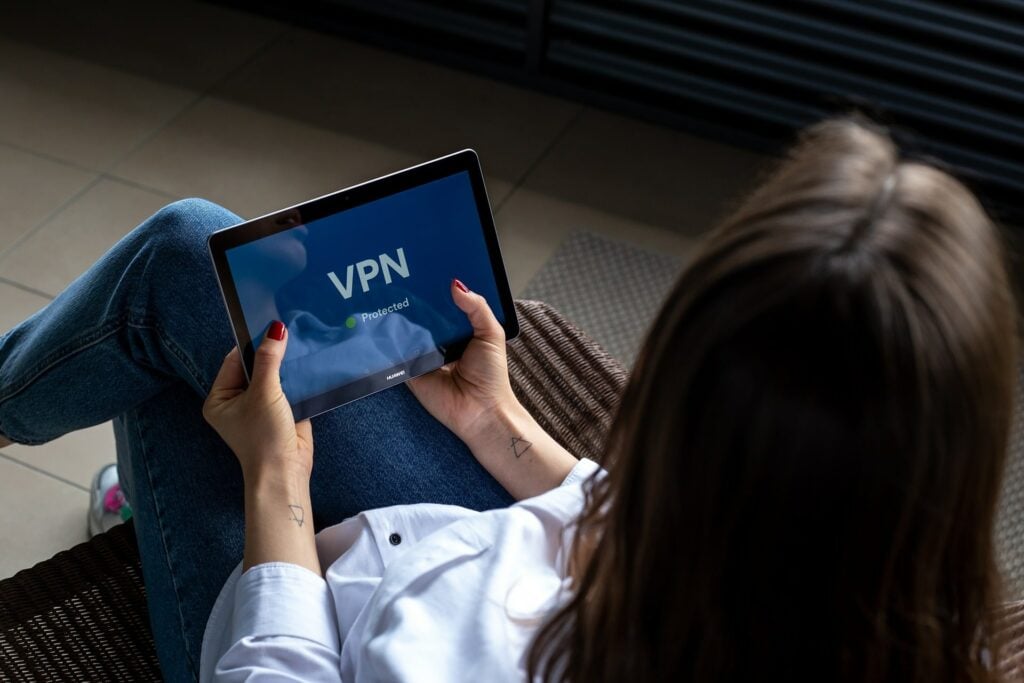 Dedicated IP is the IP address assigned to you by a VPN service.
Unlike other VPN services, IPBurger VPN provides a dedicated fresh VPN to secure your online presence.
Here's how it works…
IPBurger assigns you a unique IP address solely for your use — you get to use one of their secured servers in any geographical location of your choice.
It's more like having an alternative IP address that masks your online presence and also provides a more secure connection.
Why Should You Use Dedicated Fresh VPN
Imagine waking up in the morning to see your eBay account suspended.
All your reviews, sales, and business vanished in a couple of hours without your notice.
Here's the thing; lots of online sellers experience these kinds of hurtful situation every time.
The worst part…
You don't have to do anything wrong. Legit sellers are getting penalized every time. And that's lots of business going down the drain every day.
eBay doesn't really care about you. After all, there are millions of sellers using the platform. Therefore, losing a seller every now and then won't affect their bottom line.
Yeah, that hurts! But it's how things work in the eCommerce space.
When an eBay account is banned, lots of sellers would want to create a new account and start over. But creating a new account with the same personal information and IP address won't cut it — you'd get suspended again.
To bypass this situation, eBay sellers would have to create a dedicated, fresh VPN.
Here's how it works…
Most eBay sellers use a connected account. With a connected account, the various accounts are linked to the same IP address, the same PayPal account, the same details, and the same address.
Even if just one of these details is the same, it's still a connected account.
A connected account may sound simple on the surface, but it comes with lots of downsides.
First off, if one account is suspended, then eBay will suspend all accounts connected to the account.
Furthermore, you can't sell one product on two different linked accounts — once a product appears on one account, then it would be practically impossible for the same product to be listed on a different linked account.
The solution?
A stealth account.
Stealth accounts are quite different from connected accounts — they are not linked, and they're managed with separate IP addresses, different names, and distinct details.
Here's how a stealth account can revolutionize your online business…
First, you get to duplicate your listings. If a listing is working pretty fine in one of your eBay accounts, you can reproduce the listing in another account.
For instance, if a product listing is generating good result in one of your eBay stores, you can duplicate the same product in other accounts. This way, you get to enjoy juicy positions in eBay search results with different stores, but the same product.
Also, stealth accounts don't leave you out in the cold when one of your accounts gets suspended.
With a stealth account, you get to manage other eBay accounts even if one of them is suspended.
Sounds pretty cool! Right?
Unlike connected accounts where an online seller is left with nothing when an account is suspended, stealth accounts enable you to manage independent eBay accounts — suspension of an account won't have any effects on your other accounts.
That is, your income stream is not cut off due to some mysterious eBay policy.
Your profits keep rolling amid chaos.
How To Create Stealth Accounts Using Dedicated Fresh VPN
Whether you're searching for how to shield your eBay account from suspension, or you're looking for reliable ways of running a PayPal account without the risk of losing your account, a dedicated fresh VPN is all you need.
Dedicated fresh VPN provides all you need for online anonymity. You also get to secure your data and other vital information from prying eyes.
That's not all…
Dedicated fresh VPN reduces the risk of account ban altogether.
IPBurger offers dedicated fresh VPN that lets you run a stress-free, protected business. You also get to create new eBay and PayPal accounts at any time.
The best part…
You'd get 10% discount code if you signup today.
Imagine a world where you get to run a flawless online business without the risk of losing your account.
A world where you get to maximize profit by using the right tools.
A world where your PayPal, Amazon, eBay, and Upwork accounts cannot be suspended due to some mystical reasons.
That world is possible — and IPBurger would help you achieve just that.
Get a More Secure Online Transaction With a Dedicated Fresh VPN Service
Imagine the security and freedom you'd get with a dedicated, fresh IP address…
No account suspensions.
No data theft.
100% online anonymity.
And lots of other juicy benefits…
Whether you're looking for secure online banking or you're looking for a more reliable way of protecting your E-commerce shop from intruders, IPBurger provides the right VPN services for your business.
You get near perfect internet anonymity without risking account ban, data exposure, and theft.
The best part…
You'd get a discount code of 10% off if you signup today.
Now, that's real value!
Signup today to unlock your 10% discount code and activate the best stealth account.