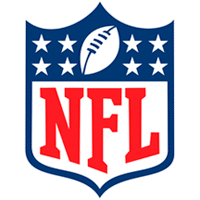 The NFL 2018 season is already underway, and every game week we get to see more football action. But if you don't have a cable subscription or the NFL game pass subscription or you have traveled, you might miss your favorite teams in action. Nevertheless, at times you may want to cut the cost of watching and this means no subscriptions. But worry not, what if there was a way you could still catch the football action for free?
Watch NFL games for free
The following are major ways you can watch the NFL games for free.
Via Verizon, Twitch and Amazon Prime
With Verizon, you can watch live NFL games every Thursday, Sunday and Monday night for free via the NFL mobile app. but you will be subjected to NFL blackouts. An issue will show you how to sort out. According to Verizon and NFL license agreement "we will periodically check your location using GPS to enforce NFLP blackouts of games, and also to determine whether you are in a stadium or the immediate vicinity of game venues so we can restrict access to video streaming".
But if don't like Verizon, you can also use Twitch streams to watch the NFL on Thursday free of charge. You can also head over to amazon prime for every mid-week action. Usually, Amazon Prime requires a subscription, but if you are a first-time user, you can catch the NFL sporting action for free of charge. That's, you will get to use the 30-day free trial period and then opt out of the service.
Using the above ways, you will require to connect a VPN to a US server location and other non-US locations to avoid blackouts. IPBurger VPN is the best as it has most servers.
The best thing about cord cutting is that you avoid many subscriptions and you get almost every video content including the NFL games for free. If you have a fast internet connection, you will even get to enjoy HD content. But there's a catch.
The NFL content supplied to cord cutters is usually obtained by illegal means. This means a lot of copyrights are violated and authorized streamers lose revenue. Due to this, content owners have partnered with the government, copyright agencies and ISPs to bring copyright violators to justice. This is achieved mostly by your ISP monitoring what you are doing online, and hence they can know when you are streaming content illegally. And this is why you need a VPN.
IPBurger for streaming free NFL
To avoid being hit by a DMCA notice, you need to be careful when streaming content. IPBurger VPN will enable you to stream NFL games for free and safely by encrypting your internet traffic and also changing your VPN location. When using IPBurger, prying eyes such as copyright enforcers and ISPs won't see what you are doing online.
Free NFL via cord cutting
Watching NFL through cord cutting requires an Android Box/TV, Firestick or a compatible streaming device. Below are free ways you can watch NFL;
Kodi is the common method of streaming NFL games for free because it is compatible with most computing device. This method requires you to install third-party add-ons that stream NFL games live and on-demand. The best add-ons to install are; Sportsdevil, cCloud TV, and Halow Live TV.
Mobdro is also a common streaming app that provides lots of live TV streaming for free. To watch NFL games for free in this app, check the sports category and select a channel that airs the game.
Besides the above two methods, Swift Streamz is one of the best live TV streaming apps that provide content in HD. It hosts a lot of channels from across the world, and like Mobdro, it also has a sports category. You can even choose the country you want to access the NFL games for free.
Disclaimer: IPBurger does not promote the use of apps to obtain content illegally.