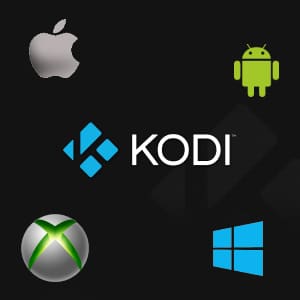 As the world migrates to the digital platform, most of our interests are now "trapped" inside of our laptop, smartphone, and tablet's screens. Other gadgets have appeared to help us access more content on the web, and one of them is the Amazon Fire TV.
The Amazon Fire TV is a digital media player powered and developed by e-commerce giants Amazon. The company has been experimenting with streaming services and devices for quite some time now, and it now competes with Netflix and Hulu thanks to the Amazon Prime Video; as well as it fights for a sizable share of the streaming devices market thanks to the Fire TV, Fire Stick, and Fire TV Cube.
Kodi, on the other hand, is an open source software project that functions as an online-powered streaming service. It has numerous movies, TV series, documentaries, concerts, music, and even games available, with the opportunity to enjoy live sporting events as well.
Kodi is like a giant customizable puzzle that feeds from pieces called add-ons. Each add-on provides a bit of content to the experience, and there are numerous types: movies, TV series, sports, music, and more. Add-ons can be official (audited and checked by the XBMC Foundation,) or unofficial. Often, the latter is the most exciting kind.
The Kodi service is available on most of the widely known platforms, such as Windows, Mac, Linux, Android, iOS, Raspberry Pi, and the Xbox One. However, you won't find it natively in any of the Fire OS devices, but there is good news: you can use Kodi on the Amazon Fire TV after a quick configuration process.
How to install Kodi on Amazon Fire TV without PC
Go to the Settings part of your Amazon Fire TV
Access "System."
Then, go to "Developer Options."
Enable the "Allow apps from unknown sources" option.
In the Amazon Fire TV menu, access "Search."
Write "ES Explorer."
Select the ES Explorer app icon by clicking on it. You need to download and install it.
Run the ES Explorer app.
Click on "+New" in the ES Explorer menu.
Make sure the "Type" part says "http(web)."
Write http://kodi.tv/download.
Click "OK."
A page will open. Go to "Android."
Then, click on "ARM" twice.
Select "More."
Then, select "Open in browser."
This will begin the installation of Kodi.
In "Tools" and then "Download Manager," you can check the progress.
After the completion of the .apk file download, install it on your Amazon Fire TV.
Return to the Fire TV home screen.
Run your Kodi app.
How to install Kodi on Fire TV without root (recommended for Android devices)
You need to install the Apps2Fire app. On your Android device, go to the Google Play Store.
Look for the Apps2Fire app, and install it.
Download Kodi in your Android phone or tablet.
Go to your Fire TV home, and access Settings.
Then, go to "System."
After that, access "Developer Options."
Enable ADB Debugging and also the "Allow apps from unknown sources" option.
Then, go to Settings.
Then, "System."
Access "About."
After that, go to "Network."
Write down your Fire TV's IP address.
Run your Apps2Fire app on Android.
Access "Setup."
Write your Fire TV's IP address there.
Select "Local Apps," and then look for the Kodi app.
Click on it and install it.
Wait until your Fire TV confirms that the installation is done.
How to install Kodi add-ons on your Amazon Fire TV
For this example, we will install the Crackle add-on. Go to its website and register for free.
Run Kodi.
Go to "Add-ons."
Choose the Package Installer icon, located at the upper left of your screen.
Click on "Install from Repository."
Then, click on Kodi Add-on repository.
Select Crackler and install it.
After you see the notification that the add-on has been enabled, return to the Kodi home screen.
Then click on the 'Addons' tab.
Now select "Video Add-ons."
Here you will see the add-ons you install, so the Crackle one should be visible.
Using Kodi with a VPN
Kodi, being an open source software, can get you in contact with undesired agents on the web, such as hackers or malware developers. The Internet universe isn't the safest, especially if you go around the app installing unofficial add-ons.
To protect yourself from the possible advances of a hacker, and to access add-ons that may be blocked by geographical location, a VPN is the most appropriate tool. VPNs mean Virtual Private Networks, which are online apps that can encrypt your content and hide your IP address, giving you a new, temporary one to virtually "connect" to other nations and avoid being blocked by area.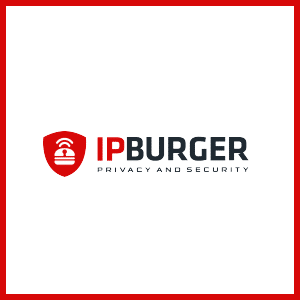 IPBurger is a perfectly adequate alternative if you want to use Kodi on your Amazon Fire TV. It will offer end to end protection via robust encryption, and it is very affordable too: it has four plans, the cheapest of them ay $5 per month. With IPBurger, you will be able to choose between shared and dedicated IP addresses.
In conclusion, using Kodi on your Amazon Fire TV may be a little trickier than doing it on other operating systems, but it is possible, and it only requires some patience. To access geo-blocked add-ons, use a VPN, and your streaming experience will dramatically improve.