Imagine having a media player that can reproduce content stored on your hard drive, a DVD disc or a Blu-Ray disc. Now imagine having the power to look for movies, series, documentaries, and other productions on the web and being able to reproduce them all with one app.
That is Kodi for you; an all-in-one software that basically acts like a streamer's dream platform. Nothing beats having the ability to watch the movie you want on the device you want anytime you want to.
The world has become a serious place. Full of corporate obligations, family responsibilities, duties, homework, taxes, and other obligations. Stress levels, doctors say, are at an all-time high, and people need resources that will help them relax.
Achieve the Perfect State of Relaxation – Thanks to VPN
There is nothing like going home and relaxing with a good film, your favourite TV series, or an interesting documentary. You could also enjoy your preferred musician's concerts and songs, or watch slideshows of your children's pictures. All those activities, plus playing online games, are accessible to you thanks to Kodi.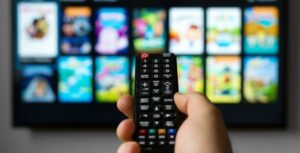 Now, since we know Kodi can put us in contact with all kinds of viruses, malware, or even hackers thanks to its open source nature and the unreliable state of some unofficial add-ons, the experience is best enjoyed with a Virtual Private Network. VPNs are online apps that encrypt and hide content from prying eyes on the web. They work on all platforms, including Android, and in this article, you will learn how to install a VPN to run Kodi more safely in your Android device.
Kodi: The World's Leading Open Source Streaming Platform
Kodi is an open source project that acts as a multimedia library and player. It can play stored content in people's PC and hard drives, it can reproduce songs, videos and show photos from external discs and storage units (such as Blu-Ray discs) or it can search and play content from the web.
It is free for users to install and use on all platforms, including Android. Kodi is best utilized as a streaming tool to watch videos, movies, series, short films, games, Internet videos, and other types of media. It supports numerous formats, too.
Internet media can be installed and reproduced thanks to add-ons. Some of them are official and have been audited and checked by Kodi, while others are unofficial and are more dangerous since they are developed by third parties.
The fact that Kodi is open source makes it very customizable, not only when it comes to the content you choose to reproduce but also taking into account the myriad of looks, skins, and appearances that are achievable.
Android: Google's Market-dominating Operating System
Google's go-to operating system, Android has been dominating the market for quite some time because it is efficient and easy to use, not to mention highly compatible with numerous devices in the industry.
Originally, Android was based on a modified version of the Linux kernel. This powerful operating system is present in smartphones, TVs, cars, watches, tablets, consoles, cameras, and other gadgets. It has been running since 2007.
How to Install Kodi on Android Devices and Android TV
First method
Install Kodi and the ES File Explorer.
Download playercorefactory.
With the help of the ES File Explorer, access the Settings, and then Display Settings.
Configure the option to Show the Hidden files